Main Page
From Princed Wiki
IMPORTANT: Remember that this is not Wikipedia or a similar general wiki. There is no need to create a page about, for example, "Graphics", because we can simply link to Wikipedia's Graphics page.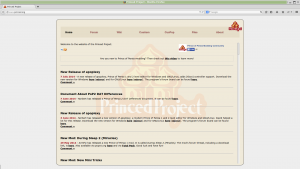 Welcome to the Princed Wiki.
---
This wiki contains information about the Prince of Persia games and how to modify them.
All registered users of this wiki are listed here; recent changes can be found here; all categories here.
You can read more about how to edit this wiki here.
---
---
[Outlook Not Working][1] | Contact Now +1-844-858-4666
If you are running into Outlook or Hotmail problems, then you might find the service totally down today via their website, Android and iOS apps, or through other services. If Outlook.com isn't experiencing an outage, you could be having sign-in related issues with their log-in box other than password errors. You might know Microsoft's free e-mail service as Windows Live, or Hotmail, and your problems could be far from simple with more complicated issues in regard to receiving or sending messages. Whatever your issue, take a look below to see the latest status reports that would reveal if the Outlook / Hotmail email service is totally down today, or having minor problems. Those of you with problems might want to leave feedback for others.
Toll Free Number: +1-844-858-4666 https://www.youtube.com/watch?v=DCkYCzN2Bxs